Bio
Garry Gallagher: Health and Lifeskills Coach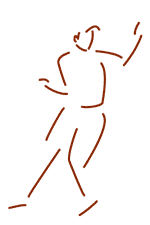 As founder of Vital Health Consulting, Garry is devoted to educating individuals, health care professionals and organizations to enhanced body/mind wellness through practical self-renewal strategies and proven technologies. His expertise includes specialized and educational kinesiology, Traditional Chinese Medicine, nutrition, botanical medicine, homeopathy, Electo-Dermal Screening (ESD/EAV) and physical therapies.
Garry's Health and Lifeskills coaching extends beyond nutrition and dietary guidance to the art of cultivating balance between vocation, family, community, recreation and renewal. As a sought after trainer, he designs and delivers specialized kinesiology programs for health care professionals. As a consultant, Garry provides educational seminars to organizations wanting to enhance employee wellness, improve personal and organizational productivity, and lower long-term health-care costs. He consults to members of various First Nations Organizations across British Columbia, designing and delivering specialized trainings. These courses integrate advanced learning tools and principles into the context and culture of the Aboriginal recovery and treatment programs. Garry has experience adapting and facilitating learning enhancement skills across a diverse field of applications and cultural contexts, including corrections, drug and alcohol treatment, college curriculums, corporate management, ESL, Pro-D, music, dance, theatre and athletics.
Garry is a lifetime member of the Canadian Association of Specialized Kinesiologists. He maintains CEU standards for his instructor certifications and pursues ongoing education to stay current with clinical trends and advances including Advanced Kinesiology training, and ongoing EAV Courses and Master Classes from the Academy of International BioEnergetic Sciences.